If you have the habit of locking Ms-Access tables with passwords and forget that important password ! Relax ! Help is at hand. By using Access Passview you get the password revealed. Just drag and drop !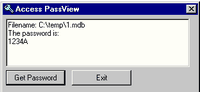 ---> Screenshot
As the name implies, Convert is a simple yet powerful tool for converting time, distance, speed, volume and other mathematical functions from and to. Must for all !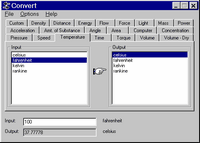 ---> Screenshot
When you don't have a PDF reader like acrobat, FOXIT is the key. It's small, flexible and easy to use. Give it a try !

---> Screenshot
Do you want to know all the technical stuff about your PC ? If yes, SysSpec is the answer ! This amazing little utility gives you all the details at the click of a button, presented neatly.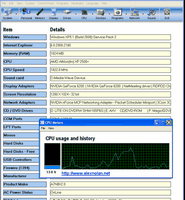 ---> Screenshot
TwinExplorer is another handy utility designed as a replacement for windows explorer. It has a dual pane navigation for copying files, file filtering, file sorting etc. that windows does not offer.
---> Screenshot
AKAS Hide Folder is a nifty little freeware that completely hides your folders from not just other users but the O/S itself ! Very safe and secure if you need that privacy !!

---> Screenshot
Some people have so many contacts that they would like to store their details in an organized manner; easily on their desktop. My Address Book comes in here. It is compact, well designed and has good features.
---> Screenshot
Ever lost data ? Then you must be knowing how important it is to have a recovery kit. PC Inspector File Recovery is a brilliant freeware that helps recover lost data in many idfferent ways. Must on every PC.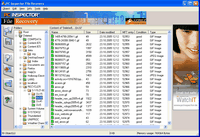 ---> Screenshot
Visitor No :

It is my constant endeavor to keep the page as updated as possible. However, I am not responsible for the discrepancies that may creep in, due to various reasons that confront the cyber world !
This site is just your cyber guide to freeware.
Enjoy.